James Lauchmen Solo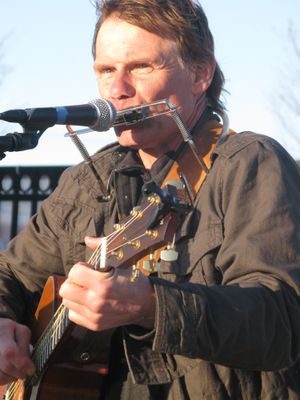 Imagine the sound of a live acoustic duo or trio … performed solo!  That is exactly what you will experience at one of my shows.  Smooth harmonies and percussive backing help to create full sounding songs.  These songs are performed on either an acoustic guitar or a keyboard … with  harmonica sprinkled into a few songs.
My shows will include tunes from the 60's to the present …
covering these artists …
James Taylor, Jack Johnson, Van Morrison, R.E.M, Bare Naked Ladies, Elton John, The Monkees, U2, David Gray, Toad the Wet Sprocket, Bruce Springsteen, Bruce Hornsby, Coldplay, Billy Joel, The Beatles, John Denver, Eric Clapton, The Traveling Wilbury's, Kenny Chesney,
Goo Goo Dolls  … and so many more!
Song Samples
| | | |
| --- | --- | --- |
| Babylon - David Gray | Carolina in my Mind - James Taylor | Desperado - Eagles |
| 100 Years - Five for Fighting | Soul Sister - Train | Chasing Cars - Snow Patrol |
| It's Time - Imagine Dragons | Before You Accuse Me - Eric Clapton | Piano Man - Billy Joel |
| Me and Julio - Garfunkle | The Scientist - Coldplay | Heat Wave - Martha & the Vandellas |
| Sweet Baby James - James Taylor | Tiny Dancer - Elton John | Shut Your Eyes - Snow Patrol |
| Wonderful Tonight - Eric Clapton | Slide - Goo Goo Dolls | Collide - Howie Day |
| Drops of Jupiter - Train | Part of the Plan - Dan Fogelberg | Hey there Delilah - Plain White T's |
| I Will Wait - Mumford & Sons | Roller Derby Queen - Jim Croce | You and Your Heart - Jack Johnson |
| Margaritaville - Jimmy Buffet | Free Falling - Tom Petty | How to Save a Life - The Fray |